Log into your Securus Online account and click Purchase Stamps from the eMessaging tile.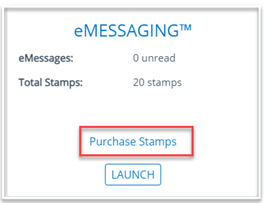 Select the incarcerated individual you want to purchase for, choose stamps package, confirm your billing details, enter your payment information, and click Next.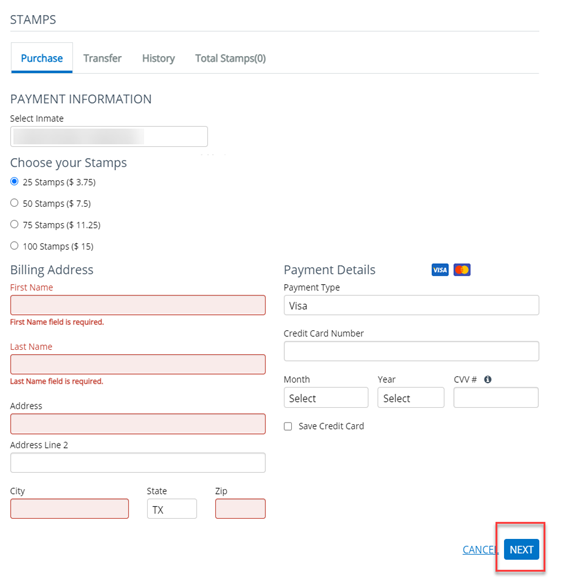 Note: The pricing of stamps varies by facility. Facilities may select to change the pricing.
*$3.00 transaction fee may apply to each purchase plus tax