Remote Video Session – Online
Click here to watch a videoon, how to schedule Securus Video Connect℠ sessions

Onsite Video Sessions – with Account
Go to www.securustech.net and log into your account. Go to your Securus Video ConnectSM account tile and click Schedule Session.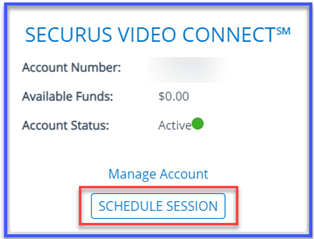 If you have already requested access and have been approved, you will see the schedule visit button.

Select Schedule Session under the Onsite section
Select Location- Public Visit, add additional visitors' information if needed, enter verification, and click Next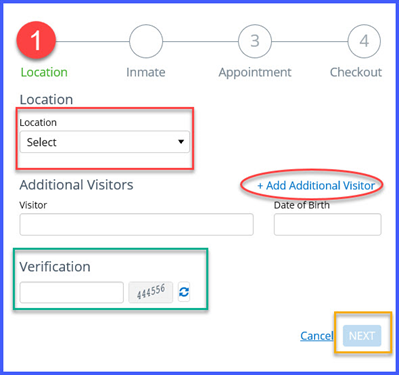 Search for Incarcerated Individual by First and Last name or ID, click Find Inmate, select the incarcerated individual and click Next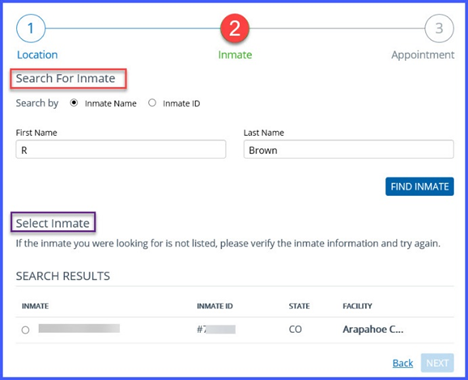 Select Relation to incarcerated individual, Duration, Date, Time, review Terms and Conditions, check the box next to I have read and understand the Terms and Conditions and click Confirm Session.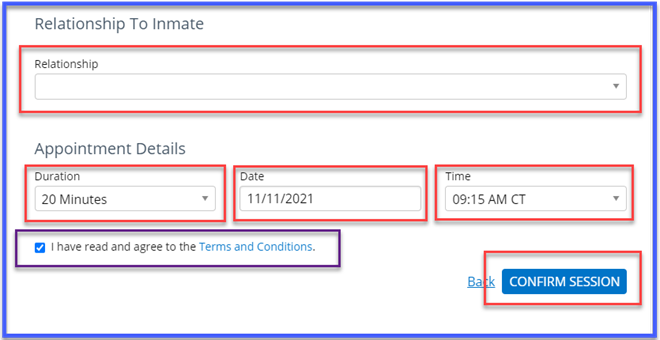 Onsite Video Sessions – without Account
From the upper right-hand corner of the screen select Solutions, under the Video Products, select Schedule an Onsite Visit

Select the State, Facility, Guest Details, select location- Public Visitation, enter Additional Visitor Information (if needed), enter verification, and click Next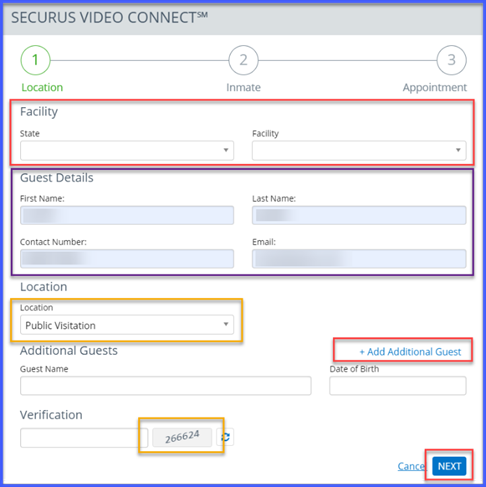 Search for the incarcerated individual by either their First and Last Name or ID, click Find Inmate, select the incarcerated individual from the list provided and click Next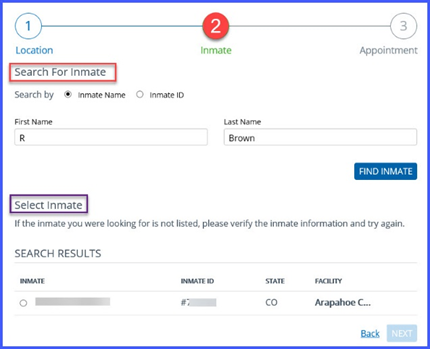 Select Appointment Details (Duration, Date and Time), read the Terms and Conditions, check box next to I have read and agree to the Terms and Conditions, click Confirm Session. Print out your appointment information