If you would like to prevent calls from a correctional facility handled by Securus Technologies.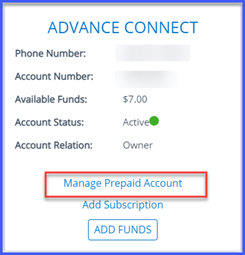 Log into your account at www.securustech.net. Click Mange Prepaid Account
Click Block/Unblock Calls.
Click Add a Block in the upper right-hand corner.
Select the phone number you wish to block and if you would like to block all the facilities or a specific facility.

Select All Facilities from the drop down and click Add to add the block.

Select Specific Facility, State and Facility from the drop down. Click Add to add the block.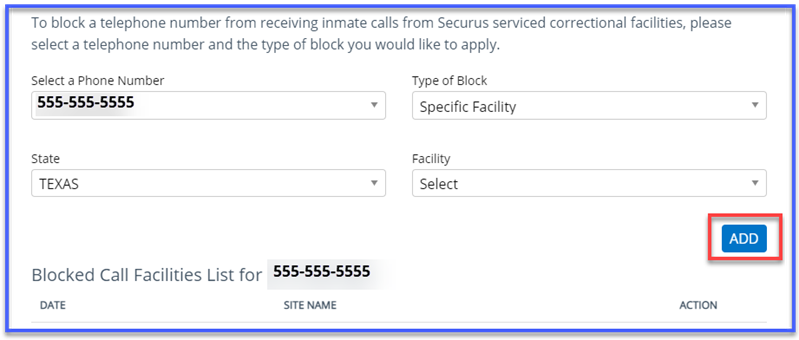 Please contact us at 972-734-1111 and a representative will assist you in placing a restriction on your phone line. There is no charge for this service.
We make every effort to stop unwanted collect calls; however, we cannot guarantee this service for facilities that Securus Technologies does not support. If you are still receiving collect calls more than 48 hours after placing a restriction on your phone line, please contact the Securus Technologies and additional steps may be taken to prevent the collect calls.